Published on 06/20/2018 5:52 am
Mens shapewear
As the notion of wearing and buying men's shapewear has become more socially acceptable, its popularity has increased exponentially. Body shapers for men come in a wide variety of forms and materials. In order for a man to choose the most flattering shapewear underwear, it is important that he educates himself about this topic in order to choose the right garment. The first question a man should ask himself is what kind of coverage he is looking for. Body shaping underwear for men can run the gamut from compression undershirts to "mirdles", or a "man girdle". A compression undershirt is designed to reduce the appearance of breast tissue a man has; however, shapewear underwear is designed to target the appearance of fat around the stomach. Additionally, compression boxers, which lend a more firm and toned appearance to a man's thighs and buttocks, are available for purchase. By identifying the offending zone of the body, a man will be able to choose the correct undergarment that provides the desired results.
The next step to choosing body shaping underwear for men is to select the correct size for the undergarment. Men's body shapers are constructed differently from those for women. A woman's body shaping undergarment is designed to provide her figure with an hour glass silhouette. The masculine version of this garment is designed to mimic a more masculine appearance. There are men who do actually prefer women's body shapers, and if a man believes that he might be more comfortable in this version of the garment, then there is not a valid reason as to why he should not try it. Ultimately, the goal of both types of shapers is the same. In terms of sizing, men's shapewear underwear tends to mimic the same sizes as general men's apparel. A man should measure his waistline in order to gain an accurate impression of what size he will need. If a man is opting to purchase a compression undershirt, then he should take measurements from his shoulders to his hip bone in order to ensure that the compression garment provides adequate coverage for his torso.
The final step to buying mens shapewear is to choose a brand. It would behoove an individual to read product reviews on major retail websites, such as Amazon, Yahoo, or Overstock. He should pay close attention to the consumers' likes and dislikes before making a purchase. The monetary price that a man pays for his body slimmer will largely be dependent upon the brand that he chooses. Typically, this type of garment is not expensive; however, price points can range from $21.99 to $99.99. Body shaping underwear for men is rather effective at reducing inches from a man's waistline within mere minutes. Most men, overall, will be pleased with the effect of their investment. Although these garments are becoming more socially acceptable, it may be difficult to locate them in a local department store. However, there are a wide variety of online retailers who can assist a man in his quest to find the perfect body shapewear underwear for men.
Shift, tuck, and lift into the body figure that you desire with body shaper underwear! Visit our website for more information on Body Shaper Underwear [http://www.bodyshaperunderwear.com].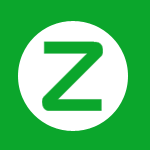 Chevrolet houston
Chevrolet houston