Published on 06/22/2018 6:04 am
Men wedding suits
Mens suits are among the most popular outfits worn for various occasions such as weddings, social gatherings, job interviews and business meetings. The styles and designs of the suits alter with the changes in the fashion industry. With such a huge variety of designs and styles, choosing the most appropriate wedding suit can be quite a daunting task.
Types of Wedding Suits:
Italian Suits: One of the most popular and stylish
variety of mens suit includes the Italian suit. This suit is quite versatile
and appears elegant on all body types. The waist tapers are made smaller than
the shoulders which appear wider, so the entire suit gets a triangular effect.
This is one of the most appealing suits which can be worn for any occasion.
Single Breasted Suits: Another popular variety of suit
includes the single breasted. It can be worn for all occasions including job
interviews and parties. However, it is ideal for men who possess an athletic
body type.
Double Breasted Suits: Wedding attire also includes
double breasted suit which appears elegant on tall and thin physique.
Contemporary Suit: People with short stature can
choose to opt for contemporary suits which are quite classic and elegant. It is
designed for people with less physique and athletic features. It is an elegant
mens suits which draws attention to the face. Although it is a classic wear, it
is quite comfortable.
British Suit: This classic attire is specifically
designed for men with heavy built. It includes a single row of button down in
the front. This gives a taller and thinner appearance to the wearer.
Tips to Choose Wedding Suits:
It is quite important to remember that every man
possesses different body types and physical features. Therefore it is important
to choose attire according to individual body shape and features. Men's suits
are available in different cuts and designs to suit different types of people.
Single breasted suits are suitable for athletic body type whereas double
breasted are suitable for lean body type.
Men wedding suits are available in a huge variety of colors too. Colors also exude a deep impact on the personality of the wearer. So it is necessary to choose appropriate colors that blend well with the complexion of the wearer. Black, charcoal and navy suits appear chic and elegant on people with fair complexion, although black colored attires exude sophistication and opulence. Men with dark complexion can choose light shades which can enhance their total appearance.
The quality of the fabric is another factor to
consider before choosing men's suits. Choose fabrics which are wrinkle-free so
as to appear formal and smart. Suits can be tailor made to enhance the body
features of the wearer.
Light fabrics and colors are appropriate for summer
weddings. But for winter wedding functions, it is necessary to choose dark
colors and fabrics to appear formal and sophisticated.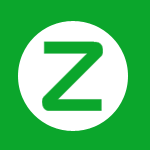 Chevrolet houston
Chevrolet houston